Learn Icelandic!
To learn Icelandic is to learn the language spoken by the Vikings. Due to centuries of isolation in the North Atlantic, the Icelandic language has changed little from the language spoken by the people who originally settled there. While Icelandic's closest cousin languages, Norwegian, Danish and Swedish, have all changed from contact with other languages and cultures, Icelandic has remained true to it's Old Norse roots. In fact, a modern speaker of Icelandic can still read the Old Norse sagas without too much difficulty.
For those who want to learn Icelandic, the problem is simply a lack of available study materials. The only effective products available are mostly academic, for university students. The whiz-bang multi-media productions for French or Japanese are simply not profitable for a language like Icelandic, so most publishers don't develop products to teach it. Because of the historical interest in Icelandic, and because of the fascination the language inspires, there are a few online resources for learning Icelandic, at least for a beginner. Here are some of the options to learn Icelandic :

Internet/Free Icelandic Online An online course to learn Icelandic. The course requires registration, but it is free.

Internet/Free
Transparent Language offers a free vocabulary trainer to get started learning Icelandic. Get your Free BYKI™ Lite download by Transparent Language


Internet/Free Mimir A very comprehensive grammar of Icelandic.


---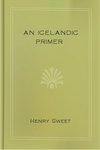 Learn Icelandic Grammar - Free Ebook This is a free, out-of-copyright primer on the Icelandic language called An Icelandic Primer by Henry Sweet. It is mostly grammar, and not user-friendly unless you are a linguist. An ambitious student will find useful information, however, and there is a collection of Icelandic texts and a sizeable glossary.
To open An Icelandic Primer (it's a PDF file) left click on the link to open in a new window, or right click and save it.


---
Book/Audio Combo/Inexpensive
Teach Yourself Icelandic
The longstanding Teach Yourself series has always had the widest variety of languages of any publisher. The Teach Yourself Icelandic coursebook by Hildur Jonsdottir comes with two audio CDs and is available in most bookstores or online. This is the newer, more modern version. You can also look for the older version of Teach Yourself Icelandic, by P. J. T. Glendening in used bookstores. It is a more grammar-based book, but some of the vocabulary and phrases are a little out of date.
Book/Audio Combo/Inexpensive
Colloquial Icelandic: A Complete Course for Beginners.
A very good alternative to the Teach Yourself book, but a little more expensive. This also comes with two CDs covering some of the dialogues and readings.
Software
Icelandic - Languages Of The World
This inexpensive software program to learn Icelandic is a great tool to have in your arsenal. Lots of vocabulary and phrases, dialogues, audio from native speakers, games and activities and much more to get you started on your path to learn Icelandic.
Online/Inexpensive
Communicative Icelandic
This is an online course to learn Icelandic from native speaking teachers. The course is in three levels and includes written texts and audio. There are also other course materials (textbooks etc) that need to be purchased. All correspondance, testing and grading are done online.
High Icelandic Resource Center
This is a resource for those interested in a purer form of Icelandic. There is a movement to replace the many borrowed foreign words with vocabulary of a purely Icelandic flavor. Has some insights into vocabulary which could help you learn Icelandic. Check the cool gallery of pictures promoting Icelandic.



Back to Other Languages

Language Learning Advisor Home
"Language is an archeological vehicle ... the language we speak is a whole palimpsest of human effort and history."

- Russell Hoban